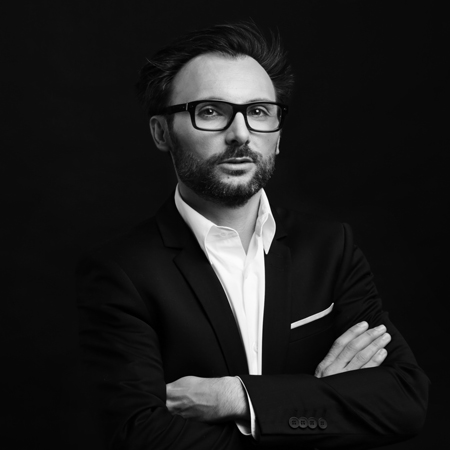 Diplômé de l'École Supérieure des Beaux-Arts de Toulouse, c'est au côté d'Anna Anders et Herbert Wentscher (Université du Bauhaus, Weimar – Allemagne) que Guillaume Beinat développe son écriture visuelle. De 2006 à 2008, il voyage et travaille à travers l'Europe et l'Asie pour poursuivre un travail sur le signe, l'image et son façonnage. Á son retour de Tokyo, il présente pour l'Été photographique de Lectoure 2008, « Hachi jô hito ma », le portrait sensible d'une jeune Tokyoïte.
Au travers d'installation photographiques ou projets éditoriaux, Guillaume Beinat confronte l'anonyme au collectif, l'intime à la masse pour en dévoiler les codes d'une solitude de société. En 2013, il intègre le comité de rédaction de "Plan Libre", journal de l'architecture en Midi-Pyrénées. Il écrit et publie ses reportages photographiques sur des villes/capitales comme  Macao ou Kuala Lumpur. Expose en 2014 à la Maison de l'architecture en Occitanie sa série "Degrés anonyme". Continue aujourd'hui de participer à des rencontres autour de l'image, projets ou festivals dédiés aux arts numériques ou graphiques seul ou avec le Tazasproject.
Crédit photo : Damien Warcollier
Graduated from the Fine Arts School of Toulouse, it was accompanied by Anna Anders and Herbert Wenscher (Bauhaus University, Weimar – Germany) that Guillaume Beinat developed his visual handwriting. From 2006 to 2008, he travelled and worked across Europe and Asia following his research into the construction of symbols and images. On his return from Tokyo, he presented for "l'Eté photographique de Lectoure 2008, his "Hachi jō hito ma", the portrait of a young Tokyoite.
Through his various installation, editorial and photographic projects,Guillaume Beinat confronts the collective with the unknown, the personal with the mass, cracking the society of loneliness codes. In 2013, he joined the editorial team of "Plan libre" Architecture newspaper of Occitanie. He wrote and published his photo essays on cities / capitals like Macau and Kuala Lumpur. Exhibited in 2014 at the House of Architecture in Midi-Pyrénées his series "anonymous Degrees". Today he participates in meetings around the themes of images, projects and festivals dedicated to digital or graphic arts under the Tazasproject crew.